In 1920, in a dark forest not far from Lake Zurich, a dead, dismembered woman was found in a house. The severed arms were found in the freezer, the legs on the roof, and her torso nowhere. It was said that these were the animals of the forest. The police could never solve the case, evidence was missing. Said house was terrifying. Lots of cops tried... the last detective/cop to enter the house was never seen again. It was 1958. You and your friends decided to sneak into this very house to find out what happened almost 100 years ago. But be careful... ghosts in this house can awaken at any time.
Minimum age of participants: 14+ years accompanied by parents or 18+ years without parents
House of Ghost
From: CHF99.00
Description
In 1920 in the forest not far from Zurich Lake they found a house with a dead woman inside. They found her in separate pieces. Arms in freezor, legs above the house and didn't find her body. They say that wild animals ate it. Police couldn't solve this case because of lack of evidance. And house was terrifing all group of detectives… Last detective never came back after he entered the house in 1958. You and your friends decided to sneek into the house and find out what happened nearly 100 years ago. But you should be patient…ghosts in this house can wake up at any moment..
What our happy customers say
Wir haben am Montag Nachmittag "Auf der Suche nach Gulliver" gespielt und hatten enormen Spass! Ein sehr freundlicher Empfang und schöne Räume die einen in das Spiel noch mehr geniessen lassen. [...]
Der Oberhammer! Giorgia hat uns sehr gut eingeführt und dem ganzen eine angenehme Atmosphäre gegeben! Es hat sehr viel spass gemacht und wir werden ganz bestimmt wieder kommen
Wir haben den Pixel Room gemacht. Das hat echt Spass gemacht. Mein Kind (12) & ich, gegen meinen Partner... Es war recht knapp und man sollte sich schon etwas für alle alten und neuen Pixel Games interessieren, um hier zu rocken 😁👌 , wir kommen wieder um noch weitere Räume zu machen.
Habe mit drei Freunden DaVinci Code gespielt der Raum war der absolute Hammer. Unsere Gamemasterin Nea war super. Wir kommen aufjedenfall wieder für das Geisterhaus.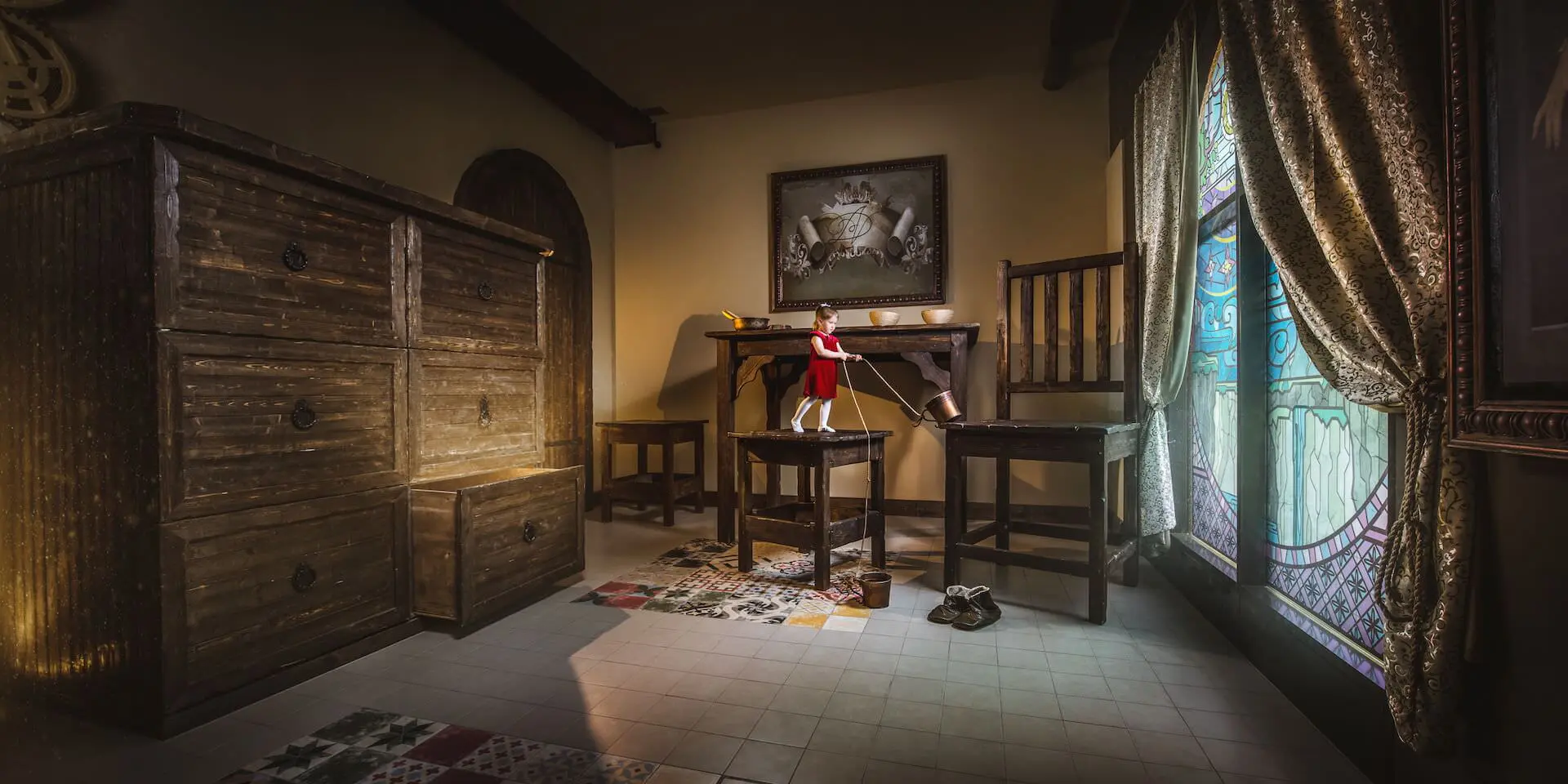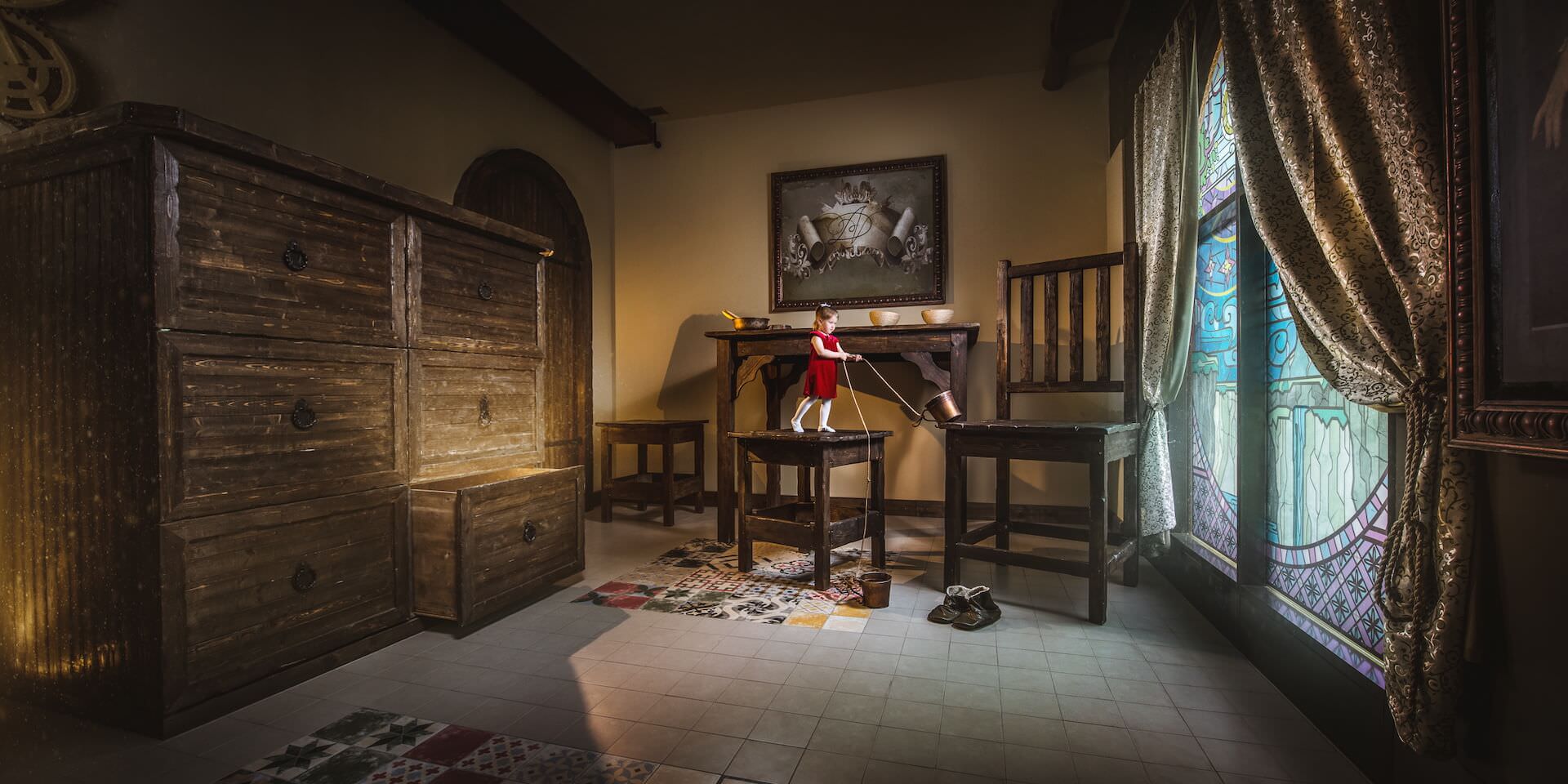 Gulliver embarks on his second journey to the land of giants – and you're right in the middle! Escape the giant cat before it's too late!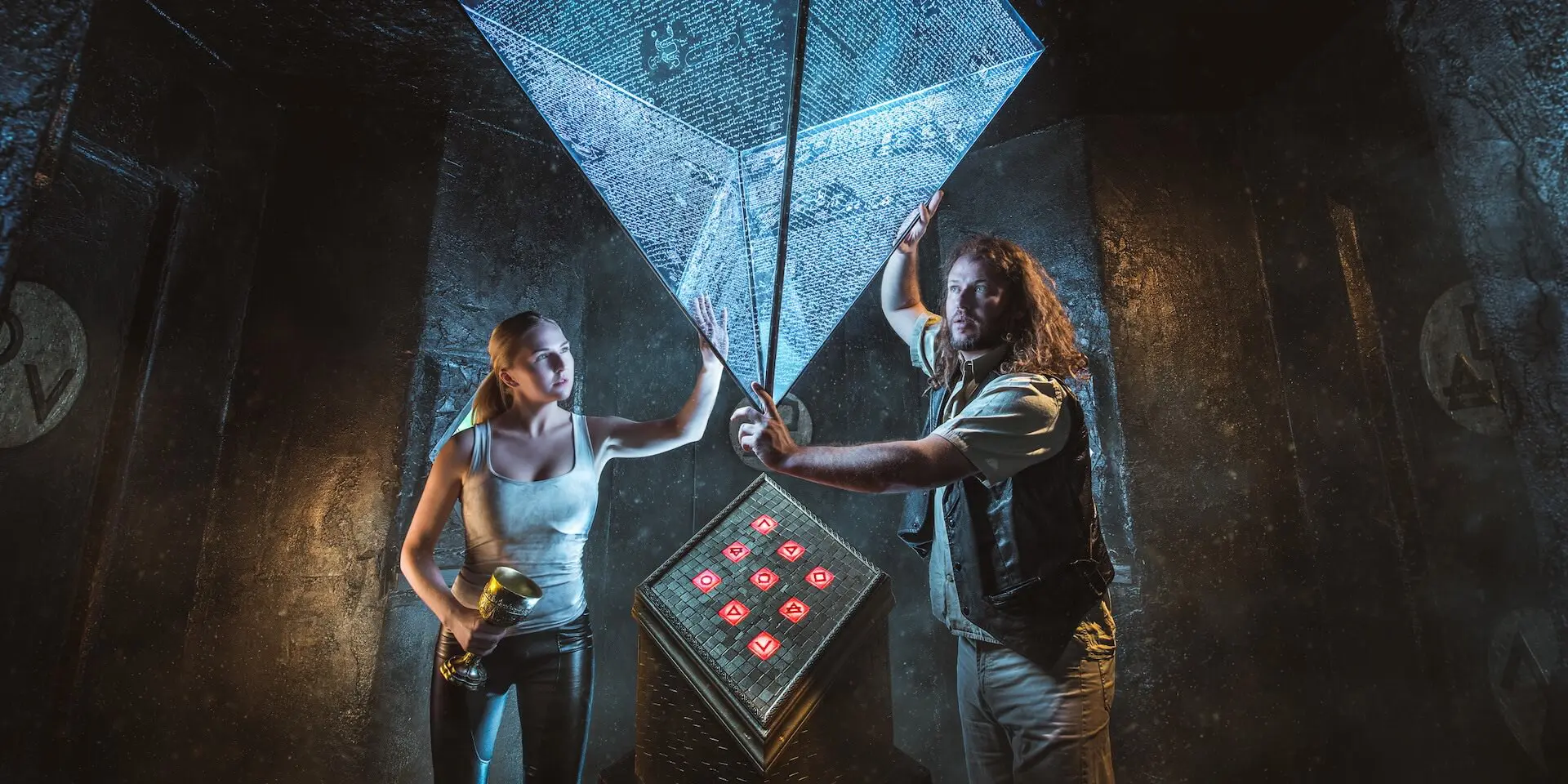 Leonardo da Vinci was not only a brilliant painter, but also a great lover of tricky brain teasers – crack his big riddles!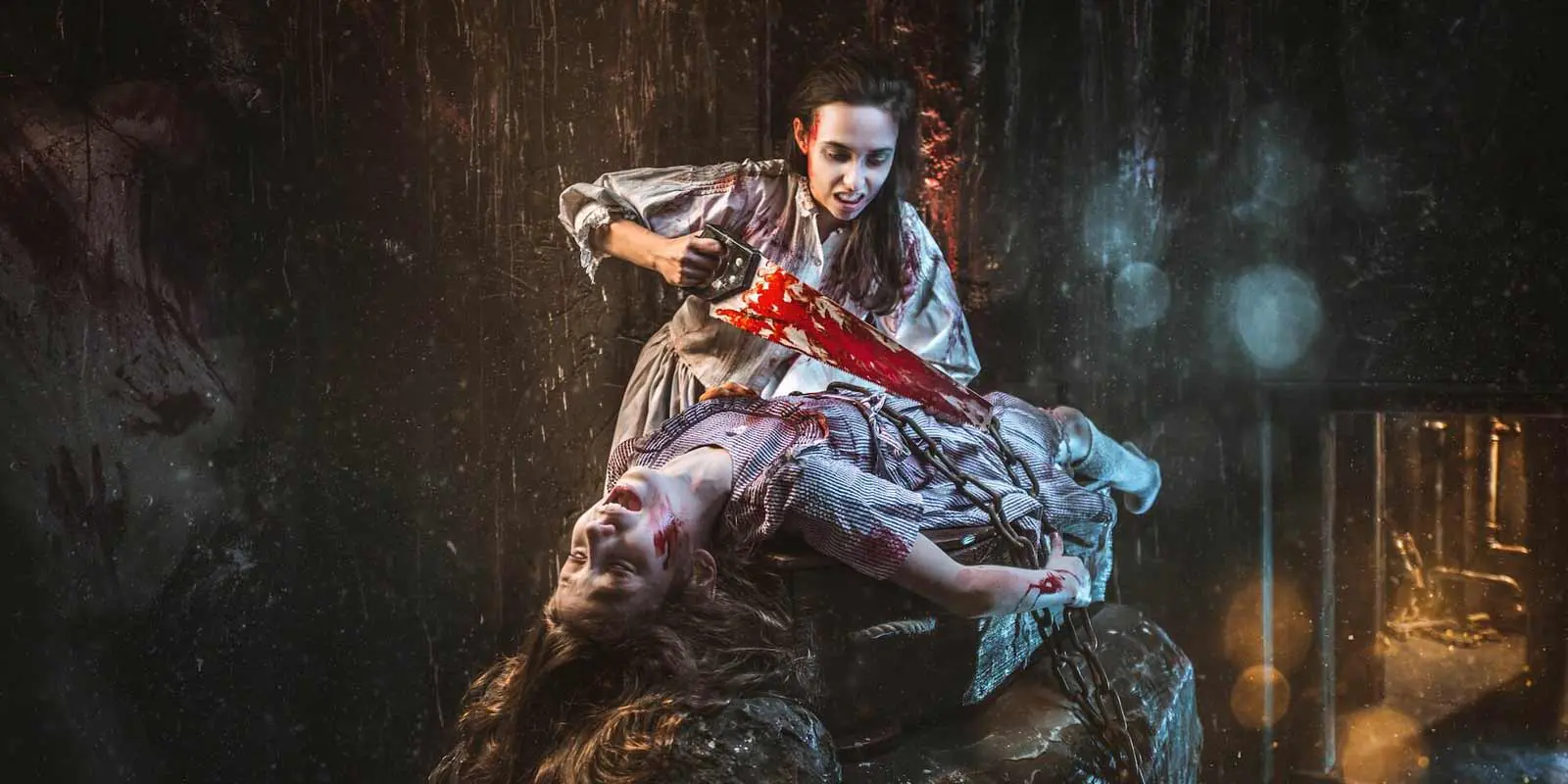 You sneak into a spooky haunted house – now you must escape before the ghosts keep you here forever!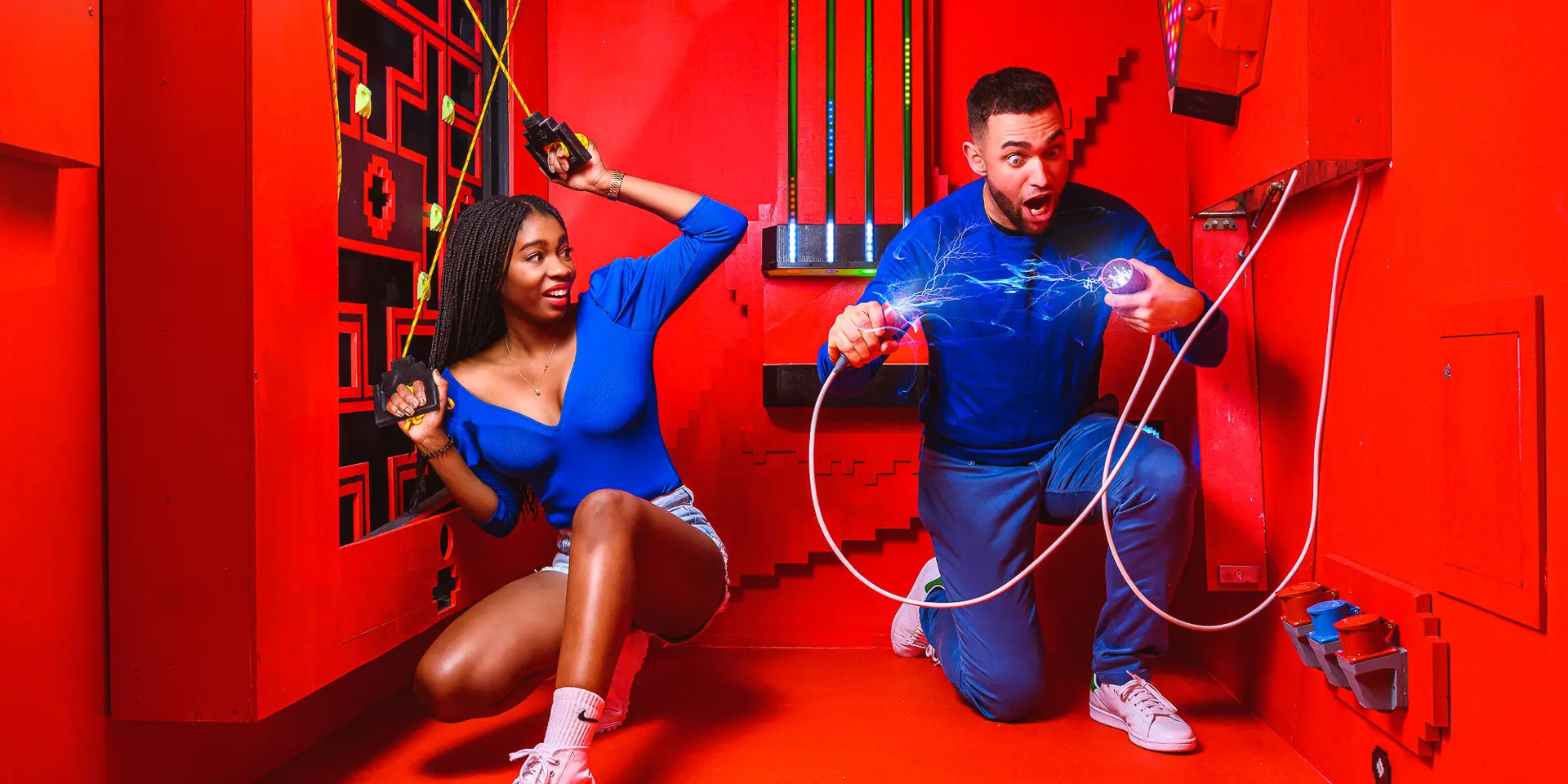 Do you like arcade games from the 80s? Then come to our pixel room and prove that you are quick and smart!